Jack Edmondson, Inc. has logged many hours in Philadelphia's commercial buildings and is fully trained to handle the various challenges that come with large spaces and complicated systems. We have provided commercial plumbing and heating service to some of the largest University dormitory buildings and some of the oldest condominiums in the city. Our commercial plumbing services range from installing backflow preventers to re-piping entire buildings.
Jack Edmondson Inc. is dedicated to eco-friendly plumbing systems that use less energy, less water and less chemicals. With automatic sensor faucets, waterless urinals and toilet flushometers, we can update your existing facility to a modern system that will dramatically reduce your water consumption and reduce your repair bills.
If you are unhappy with your current service provider, please give us a call and experience our excellent customer service and dedicated technicians. We are happy to forward you a copy of our commercial references as well.
Common commercial plumbing installation and repair services:

Flushometers
Waterless Urinals
Automatic Sensor Faucets
Backflow Preventers
Drain Cleaning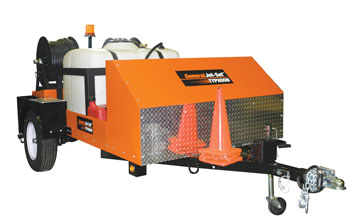 Jet-Set Typhoon
Introducing the DRAIN CLEANING POWER of the JET-SET TYPHOON. With 2500 PSI, this powerful machine blasts 12 gallons of water per minute to clear ANY drain line of grease, sediment or debris. Ideal for commercial or residential drain lines big or small.
Call 215-427-3228 today to schedule your drain cleaning.
Contact Us
Contact us for a quote or bid today.