Once again, Miles impresses us all with his expertise and craftsmanship. The challenge: Install 8 zone boiler and Navien tankless water heater.
Here is the "before" photos of this old monster boiler smack dab in the middle of the basement.  Notice all of the goofy pipe work and giant boiler. This thing is huge compared to today's high efficient boilers.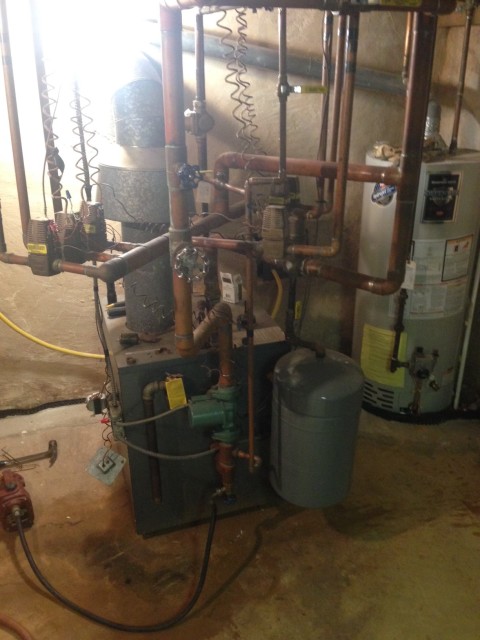 Here is the "after"…. truly a work of art.  The boiler is on the right and the Navien tankless water heater is on the left.  Both super low profile and space saving. and both extremely efficient! I can't wait to check in with the customer this winter to see the decrease in their gas bill!!!