Everyone deserves to have a heated home and live comfortably during the frigid days of winter. We offer installation and replacement of boilers and furnaces and repairs to heaters we installed.  It is important that you can trust your heating technician to install and maintain your heating system safely and efficiently.
When you are ready to upgrade your heating system call us to take advantage of our expert review of your home and a heat load calculation to determine the most efficient size and BTU output for your home. It is important to size your unit correctly so that you are heating your home as efficiently and cost effectively as possible. A heating unit that is too large can cause as many problems as a unit that is too small. Be sure to call us today if you are thinking about replacing your heating unit.
Before and After Heater Installation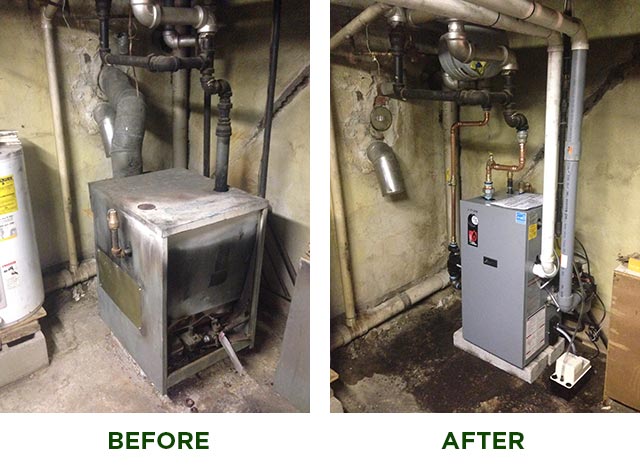 ASK about the FANTASTIC rebate and credit opportunities for upgrading your current heating system to a HIGH EFFICIENCY system!!!
See below for details and call for more information 215-427-3228 Ask for AMANDA.
Check out our latest plumbing posts, today. Learn about options, common repairs, installation and savings!

Well, we just installed our first heater of the new heating season… I know it is still August, but this …

Here we are again, the October air is bringing a little nip here and there to remind us that winter …

Here is a recent 175,000 BTU Willamson GSA-175-N-IP  steam boiler. Before: After: